Ten Amazing Eaterys In Or Near The City Of Parkland FL
The City of Parkland is located 30 minutes north of Fort Lauderdale, 30 minutes south of West Palm Beach and just 15 minutes west of Boca Raton. Although Parkland is known as a "Residential Bubble", we have some amazing restaurants; desert stops and quick eatery's that are a "must try" in Parkland and/or very nearby!
1. Falafel Bistro & Wine Bar - A Mediterranean cozy bistro which offers a varied menu with vegan options plus an extensive wine list not to mention Happy Hour everyday from 4-7 with half off all wine! Located on Coral Ridge Drive! http://www.falafel-bistro.com
2. BluFin Sushi - A Modern age establishment serving up sushi & other Japanese specialties plus innovative Thai cuisine in the heart of Parkland. Located on Parkside Drive. http://http://www.bluefinparkland.com
3. Tavolinos Della Notte - An upmarket Italian eatery who crafts old-world dishes with innovative flair & hosts live entertainment not to mention their Speciality Cocktail Menu! Located on Sample Road just south of Parkland. http://www.tavolinorestaurant.com
4. Power Pizzeria - A Guilt Free Italian indulgence of fresh pizza where they have used a formula created by the founder and a nutritionist of blended whey protein in all their pizza dough. They top their pizzas with fresh all natural ingredients and part skim mozzarella cheese! In addition to this delicious pizzeria ... they always have a variety of music playing at all times while you eat, wait, or pick up! Power Pizzeria is located on the North end Parkland on University Drive. http://www.powerpizzeria.com
5. Big Mikes (Gluten Free) Baking Company - Big Mikes Bakery Company don't just bake gluten free, they live gluten free! Big Mike uses only the finest and freshest gluten free ingredients, as well as organic and gmo-free ingredients whenever possible, to create desserts that will satisfy your sweet tooth! Big Mikes Bakery Company is located on Coral Ridge Drive just south of Parkland. http://http://www.bigmikesglutenfree.com
6. Sub-Zero Ice Cream and Yogurt - Started by the Founder who had a Chemistry background, Sub-Zero was developed by a method of freezing ice cream using nothing more than liquid nitrogen (which comes from the air we breathe)! This Ice Cream/Yogurt shop does not have any freezers and therefore your flavors are transformed into ice cream right before your eyes! A hot spot for the entire family. Deliciously fun! Located on the north end of University Drive in Parkland. http://www.subzeroicecream.com
7. Crocante Baker - A touch of Argentine and Venezuelan flare, Crocante serves wholesome food and desserts made from only the finest ingredients. Unique breads, amazing pastries, and sweet dessert croissants are freshly baked in-house every day. Located south on University Drive at "The Walk" just south of Parkland. http://www.crocantebakery.com/
8. Burger Fi - The taste sensation is made possible by the perfect combination of all natural Angus beef from cattle that are raised in the most stringent standards. This flavor and tenderness that came to expect in a fine steak, is now made possible in a hamburger at Burger Fi. At BurgerFi burgers are never frozen, never cooked in a microwave oven and are guaranteed fresh, juicy and delicious! Perfect for a casual Family "in the mood for a burger" fun. Located south on Unversity Drive at "The Walk" just south of Parkland. http://www.burgerfi.com
9. The Muffeletta - A Sicilian Sub-House who is equipped with two kitchens separating the gourmet sandwiches and salads from their hot and fresh burgers, phillys, and fries. Enjoy your meal in their warm and inviting dining area adorned with velvet wall covering and crystal chandeliers! Located just East of Parkland at the Promenade. http://www.malteseholdings.com
10. The Venetian Restorante - A taste of Italy to comes to the City of Parkland and offers authentic Italian dishes with a passion for fresh and exciting ingredients. From daily homemade Mozzarella to the finest flour imported from Italy for pizza, every morsel is flavorful and unforgettable.Venetian Ristorante creates amazing wood-fired entrées, pizza and appetizers in a friendly atmosphere. Great for a date night! Located in the Waterside Shoppes of Parkland. http://venetianristorante.com
Lets Connect today. Im your Parkland specialist!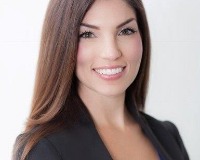 Author:
Laura Davis
Phone:
954-913-1353
Dated:
March 28th 2016
Views:
541
About Laura: ...