SOUTH FLORIDA 2016 MARKET PREDICTIONS
We are days away from the New Year which historically brings new relationships, business ventures and an optimistic view on success for buyers and sellers within the real estate market.
According to REALTOR.COM, 2016 will be the best year in over a decade with a rise in sales the market has not seen since the crash of 2006. The combination of new construction and a gain in existing homes in South Florida, it is expected to have a steady growth increase in the market. Additionally the rise in mortgage rates, strict credit standards and lower affordability, REALTOR.COM estimates 6 million homes will be sold within 2016.
Millennial and Generation X aged buyers are predicted to have a big impact on the market due to the rise in income and expanding families. Areas such as the City of Parkland which was voted the number one place for Families to live in Florida according to a in-depth analysis conducting by WalletHub is in such demand not only for millennia's but also families looking to upgrade from their starter homes to a more luxury living home is making this particular market high in demand and impacting the sales market in the strongest manner.
In addition to the residential market making a rise due to increased income and more financial stability, South Florida is increasingly growing within the income producing and investment properties. According to REALTOR .COM, foreign investors have put a substantial uptick on the investment side of the South Treasure Coast, during the year end of 2015 and remain strong entering this new upcoming year. High end beach front condominiums are becoming in demand for foreign investors. As many can recall high rise condominiums were part of the downturn during the real estate crash as many investors put small deposits down and walked away from contracts leaving developers on the hook. Most pre -construction condominiums are now requiring a down payment of at least fifty percent making it more difficult for smaller investors to walk away and pull out of deals bringing in open opportunities for larger investors, foreign investors and corporations. These large deposits have become a staple of the condo market since the housing collapse. According to cranespotters.com, a database operated by CondoVultures, more than 7,700 condo units have been completed or proposed in Broward County. About a third of those units are in Fort Lauderdale alone. Additionally, developers have completed or proposed more than 3,600 units as well in Palm Beach County.
Fortunately for the residential areas of South Florida, the increase in high end condominiums and homes put a substantial increase on homeowners/sellers within the surrounding areas.
Whether it be investing in South Florida or you're looking to purchase or sell your home, please keep BRS LUX Homes in mind. We are here to help you with any of your Real Estate needs.
CAROLINE RANNAZZISI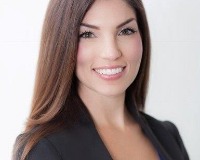 Author:
Laura Davis
Phone:
954-913-1353
Dated:
December 26th 2015
Views:
604
About Laura: ...