Listed Home Decor During The Holidays
The holiday season should not be a reason to offset your plan to list your home - extra lighting and foilage displays only enhance and stage homes for sale anyway....correct? True yes, it can even be the best time to display your home for sale providing a warmth atmosphere so many buyers love to feel when searching for a home to purchase. However - going over board can put your home unfortunately on the " not so nice " list.
I love seeing holiday lawn inflatables just as much as the next person but when trying to sell ... unfortunately we have to say goodbye to the Santa or Hanukkah Bear inflatables. Focus on the lighting. Try simple lighting and highlight your homes architecture or gorgeous tall trees in the front and backyard. Draw your potential buyers to your homes amazing features, curves and upgrades.
Be sure to emphasize the best assets of your home. Overflowing trimmings may be a turn off to buyers but the proper extras can draw interest to your home's greatest features. For instance, double glass front doors? Try displaying simple wreaths on both doors rather then Garland trimming completely around the door frame - and wreaths. Remember less is always more and there in nothing more classic then "simply" allowing your buyers to see the quality and beauty of your home.
When displaying holiday ornaments which coordinate with your current indoor home decor, be sure the colors give your home a flowing feeling. Mixing colors such as white and blue along with Holiday decor such as Green and Red may not be so soft on the eye. Consider decorating with neutrals such as silvers or golds or clear ornaments for a smoother softer look. You don't want your buyers eyes to be drawn more to decorations and distracted when they should be focusing on rooms and living space. Be sure to let them leave feeling they saw your home and how easy the flow of rooms were ... not on how bright Santa was waving at them as they entered the living room.
Lastly, Remember to keep your home warm during a showing ... or in our case in South Florida, a comfortable "winter" Holiday weather temperature. The holiday season allows you to portray a chance to show a your home is a welcoming place ... possibly turn your fireplace on or make some holiday cookies or holiday drinks to make your showing stand out.
Happy Holidays.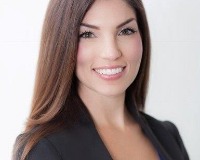 Author:
Laura Davis
Phone:
954-913-1353
Dated:
December 10th 2015
Views:
532
About Laura: ...