IS THIS HOME BUILT SAFE
Living in one of Parkland's communities which was originally developed by a builder who ultimately sold to another, I have seen many homes being built by two different methods, the full Concrete Block Constructed Method and the Concrete Constructed/Wood Frame Second Story Method.
Many ask me as the home I live in is one of the original two story homes built with the Full Concrete Block Construction method if I am bias as to which home I feel is more durable; sound resistant; and safe when comparing to the Concrete Block Construction/Wood Frame Second Story. Being the daughter of a Contractor, it always peaks my interest to know more about the construction and working abilities of a home along with the aesthetics of it and I had to find the answer for my client's. After some hands on research and inquiring with Custom and Community builders I found structural engineers who design the newer homes with wood frames are built to uphold wind loads, up lift and hold down protection in addition to incorporating rods, cables, clips along with the use of fasteners and nail spacing and patterns of the design to assure safety, just as they do with the Full Concrete Block Construction.
In addition to the Wood Framed Second Story construction, plywood is typically used as the outer sheeting with a nailing pattern applied to penetrate the wood studs for maximum strength and rigidity as opposed to when Concrete Block Construction wall(s) are constructed, the hollow block cells are filled with concrete which hold vertical rebar and a "pour in place" concrete lintel ties everything together. However, in both Wood Frame and Concrete Block Construction, the same wood roof trusses/rafters, sheeting and interior lumber walls are constructed the same.
So many buyers who are relocating from northern states ask why Florida builders combine both Wood Frame and Concrete Block Construction and after some research and contrary to some buyers concerns, both Methods meet all current building codes which require the structure to withstand 120 mph winds. Some buyers prefer full Concrete Block Construction because they believe it will be safer in the case of a hurricane and although some builders may say this is true (the exterior walls in a concrete block constructions home are more durable than a wood frame home), we must remember the walls will not protect the roof; windows or doors should there be a catastrophic hurricane.
When asked if I'm bias, I guess I can say I am ....but not to the construction of these homes as I feel just as comfortable and safe in both Methods of construction. In addition to the construction the aesthetics are beyond compare. You just don't get any better then the style, design and integrity of this Cities Homes. What I AM bias about is this City of which I live. The City of Parkland continues to grow always setting a level of standard beyond any other and setting an example for other upcoming cities.
Here are some quick facts regarding both Methods of Building according to "Life Style Trend Talk, Builders Edition":
Concrete Block Construction
Efficient sound proofing

Durability during a hurricane

A one-story home could be less expensive then a Wood Frame. (With the exception of more intense design, angles and varying wall heights.)

Better fire rating however the roof and interior walls are still wood frame.

Better protection from termites, however most builders on all homes now provide termite colony elimination systems that ward off termites and provide very sizable insurance bonds if termites strike.

Not as energy efficient as a wood framed home

Possible dampness in areas of the walls that can be trapped within

Higher cost on larger, high-end homes due to more complicated design elements

The block size dimension is wider then a 2 x 4 or 2 x 6, robbing a couple of inches from a room located on an exterior wall area.

Harder to rout mechanicals such as electrical and plumbing or retro-fitting wiring
EngineeredWood Frame Construction
Meets building code wind requirements just like Concrete Construction Homes

Much more energy efficient due to having deep wall cavities for various types of insulation

Allows greater freedom in design for multiple wall heights, angles, curves and other detail at an affordable level

Improved moisture protection due to advancements in house wrapping products in the last several years
List with the best, BRS LUX Home Collection.
Specializing in The City of Parkland, Florida.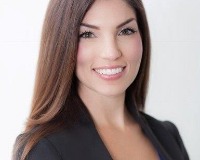 Author:
Laura Davis
Phone:
954-913-1353
Dated:
September 13th 2016
Views:
712
About Laura: ...