Downtown Fort LauderdaleVacant Land Redevelopment Oppurtunity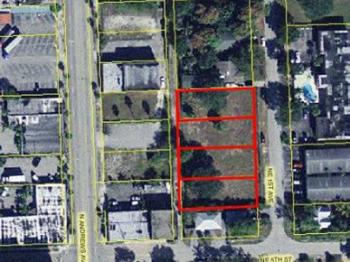 CALL KEVIN for more info 954-471-8120
Zoning Jurisdiction City of Fort Lauderdale
Zoning Designation RAC-UVDescription Regional Activity Center - Urban VillageLegally Conforming? YesZoning Change Likely? NoPermitted Uses Automotive sales, retail shops, restaurants, hotel, public uses, single andmulti-family dwellings, service and office facilities, and warehousefacilitiesMinimum Lot Area 5,000 SFMaximum Building Height 55'Maximum Site Coverage 0.9Maximum Density None The subject property is zoned Regional Activity Center – Urban Village by the City of Fort Lauderdale.The RAC-UV Urban Village District is intended to support the RAC-CC district by providing a mix of usesincluding institutional, office, commercial and residential. This area will encourage housing for theDowntown RAC. The RAC-UV regulations require ground floor retail, service and arts activity on theLand Description and Analysis 16Amera Flagler 46, LTDmain street where pedestrians are encouraged. Also, residential uses will be permitted above businessuses and encouraged to be located abutting the public street/sidewalk to promote an urban character. Potential Development DensityThere is no maximum density or Floor Area Ration under the zoning code. Similar sites are generallydeveloped up to a density of 90 units to the acre, with the average around 50 units to the acre.Therefore, it appears that the maximum development potential of the site is 90 units, but that themost likely density would be around 50 units.
Author:
Kevin Berman
Phone:
954-471-8120
Dated:
April 4th 2014
Views:
407
About Kevin: REAL ESTATE BROKER & MILLION DOLLAR GUILD MEMBER members are specialists who have certified success...